This is part one in a three-part series on single-family homes in Greater Victoria. Find part two in next week's edition with the full series online at peninsulanewsreview.com/tag/housing-crisis.
Owning a single-family home in Greater Victoria has become an unattainable dream for many Millennials or even members of Generation Z.
It's not avocado toast or daily takeout coffees preventing younger generations from entering the real estate market. But it could be the 22 years it would take many of them to save for a down payment.
Jade Taylor and her partner Joe Webber have been closely watching the market for the past eight months. While the pair had their sights set on a single-family home, their pre-approval was in the $500,000 range – which is typical for many first-time home buyers. They pay $2,000 a month for their one-bedroom apartment, which in theory should be their mortgage payment.
Yet, in Greater Victoria, that's not enough. The couple even looked at a rent-to-own option in Langford but when they crunched the numbers, it was in the $600,000 to $900,000 range.
Their hope is prices will start to decline, and with some help from family, they might be able to get into the market.
"We've been waiting to see if that will ever happen … It was so competitive during COVID," Taylor said.
The couple did look at moving to the East Coast but as she works as a French immersion teacher and he works in construction, both would be looking at pay cuts and Webber would have a hard time finding a job in his field.
"Being born and raised in Victoria, you shouldn't have to be priced out," Taylor said. "It's beautiful and we love it, we'd love to be able to raise our kids here one day."
Breanne Epoch is facing a similar situation. While she grew up in Greater Victoria, she moved to Alberta and started a family with the intention of saving enough to return. After nearly a decade, a career change prompted Epoch, and her husband Kyle, to move back to the Island in April 2021 so they could be closer to family.
During their time in Alberta, the couple purchased three homes, which they use as rental properties. Yet, now with two small children in tow, they aren't able to get a foothold in Greater Victoria's market and Epoch noted the costs of those three homes are less than one in Greater Victoria.
"I'm in a constant position of angst at the thought of having to move away because we can't afford a house here. My family and I are so close and I can't be without them again."
It has never been so unaffordable to buy a home in Canada – at least that was the result of a December 2022 report on housing trends and affordability by the Royal Bank of Canada. To qualify for a home at benchmark values, buyers in Greater Victoria would need to make at least $216,000 annually.
The RBC report found buyers would need to allocate a record-high share of their income to cover the costs of owning a home — nearly 72 per cent (based on median pre-tax household incomes to cover mortgage payments, property taxes and utilities based on benchmark prices for single-family detached homes).
"The deterioration in affordability over the past year (18.7 percentage points) has been unprecedented in the area and put buyers in an extremely difficult situation," the RBC report noted. "Many have exited the market entirely, causing activity to plunge. Home resales recently reached a 10-year low (excluding the pandemic lockdown period)."
According to the 2021 census by Statistics Canada, the median after-tax income for a household in the Victoria Census Metropolitan Area was $75,500. Nationally, it was $73,000.
But moving may not be the answer for first-time buyers looking to get into the market. Six-figure pre-tax incomes were also required in Vancouver ($268,000), Toronto ($240,000), Ottawa ($149,000), Montreal ($127,000), Calgary ($123,000) and Halifax ($116,000). Further interest rate increases propelled RBC's aggregate measures to record highs nationally. While the situation wasn't as grim in other markets, affordability levels looked more stretched than usual in all but one market (Edmonton) with higher mortgage rates requiring deeper pockets from coast to coast.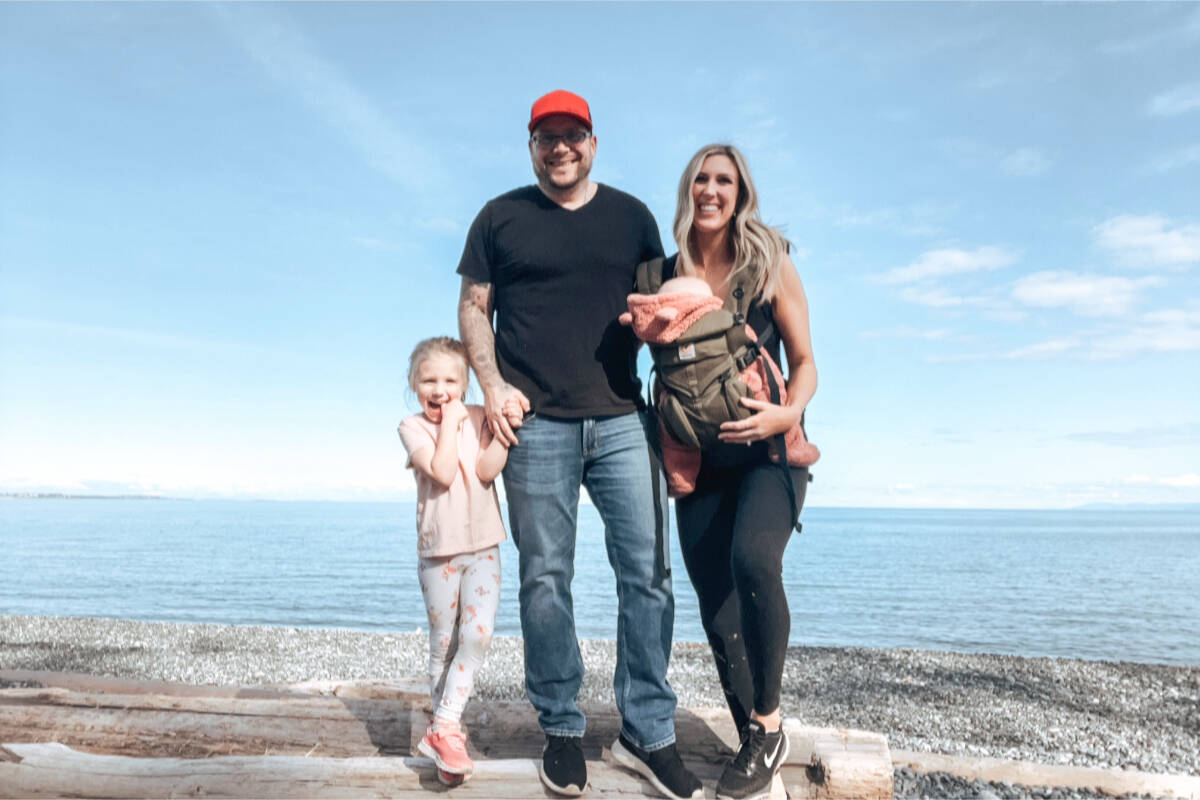 The RBC report did predict the low point for affordability is likely close, with price declines – especially in B.C. and Ontario – expected to help lower ownership costs once interest rates stabilize.
Since January, the Bank of Canada has held its key interest rate at 4.5 per cent – the highest it's been since 2007 – after increasing it eight times, sparking the jump from 0.25 per cent in March 2022.
The Multiple Listing Service home price index benchmark value for a single-family home in Greater Victoria was $1,123,800 in April with prices ranging from approximately $1.26 million in the core, $1.18 million on the Peninsula and $1 million on the West Shore.
In 2013, the annual average sale price for a single-family dwelling in Greater Victoria was $598,637, according to the Victoria Real Estate Board, meaning during the past 10 years, average prices have nearly doubled.
While the minimum down payment in Canada is five per cent of the purchase price on homes up to $500,000, homes purchased for more than $1 million require 20 per cent down.
So, if a first-time buyer were to purchase a home in Greater Victoria for $1,123,800, they would need $224,760 for a down payment, making their total mortgage $899,040. With a 25-year amortization on a five-year fixed rate mortgage at 5.04 per cent (the best rate available at the time of writing), their monthly mortgage payment would be $5,249, according to Ratehub.ca, an online mortgage comparison service.
That doesn't include the $20,476 needed for the land transfer tax as B.C.'s First Time Home Buyers' Program – an incentive that exempts buyers from paying property transfer tax – doesn't apply to homes purchased for more than $525,000. Along with lawyer, inspection and appraisal fees, Ratehub estimated nearly $250,000 in 'cash' would be needed to close the sale.
On top of that $5,249 mortgage payment, Ratehub.ca also estimated buyers would need $500 for property taxes, $185 for utilities, $50 for property insurance, $60 for a phone and $60 for internet fees, making the total monthly cost of owning this home $6,104.
That median after-tax average household income of $75,500 would translate to about $6,292 a month – and less than $200 would be left for groceries, transportation costs, clothing, health care and other essential expenses once housing costs were covered.
A Greater Victoria resident between the ages of 25 and 34, based on typical earnings for that demographic, would take 22 years of full-time work to save enough for a 20 per cent down payment on an average-priced home – according to a 2022 study by Generation Squeeze, a Canadian non-profit advocating for generational fairness.
It would have taken young adults five years to save for a down payment in the mid-1970s.
A medium Americano coffee at a popular chain costs $4.25. Five coffees a week for 50 weeks (not counting two weeks of standard vacation time) would cost $1,062.50 annually – not a small price tag but still not large enough to put a dent in that down payment or repair savings.
Skipping those coffees for 20 years would be a little more than enough to cover the property transfer tax.
---
Do you have a story tip? Email: newsroom@vicnews.com.
Follow us on Twitter and Instagram, and like us on Facebook.